Surgical & Dental Care
Make Pet Dental Care a Priority
Just like humans, proper dental and oral care is important to ensuring the health and longevity of your pet. At Minnetonka Animal Hospital, our services include:
Dental exams
Dental prophylaxis (prevent periodontal disease with dental scaling and polishing)
Periodontal disease treatment (which includes: subgingival curettage, root planing, and perioceutic application)
Oral surgery (surgical tooth extraction, repair of oronasal fistulas, tumor removal)
Fluoride treatment (can help harden enamel)
Antibiotics and pain management (preemptively as needed)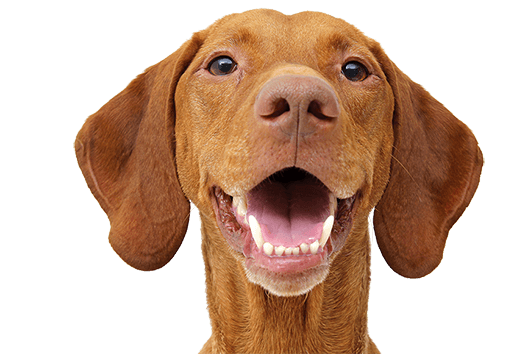 Digital X-Rays
Because 60 percent of your pet's tooth lies below the gum line, radiographs (x-rays) are essential to helping us evaluate his or her dental health. We're often able to identify abscessed or fractured teeth through an x-ray even though everything appears normal on the surface.
To provide your pet with the best possible care, we utilize Dexis Digital Dental Radiography®, an award winning system in x-ray technology. Similar to the transition from film to digital photography, the use of digital x-rays is a great advancement in veterinary medicine. Pictures are sharper and provide us with a quicker, more reliable image. Digital technology also decreases exposure to radiation. Many of our patients have benefited from the use of digital x-rays, and we're proud to offer this valuable service to our clients.
Dental Prophylaxis
Prophylaxis is critical to prevent the accumulation of tartar and the progression to gingivitis and periodontal (gum) disease. Your pet's dental prophylaxis is very similar to one you would receive. However, to properly perform the procedure and to ensure your companion's safety and comfort, all veterinary prophylaxis is performed under general anesthesia. While under anesthesia, your pet is closely monitored by a Certified Veterinary Technician (CVT). A second CVT performs the prophylaxis and takes x-rays. A veterinarian conducts the exam, evaluates the x-rays, and performs any periodontal treatments or oral surgery.
At Minnetonka Animal Hospital, we believe regular prophylaxis is key to warding off more serious health problems. Please contact us to schedule an appointment for your pet.
Before and after of scaled feline oral resorptive lesion
Before and after of fractured tooth extraction
Photo of worn teeth and radiograph of teeth showing wear
Practice At-Home Dental Care
While there are many forms of preventive dental care, brushing your pet's teeth is the most effective approach you can take. Performing this task on a daily basis prevents disease, protects your companion from unnecessary pain/discomfort, and can add up to 6–8 years to his or her life. Daily brushing can also save you money in the long run by eliminating the need for costly procedures and treatments. For instructions on how to brush your pet's teeth, check out this video from the American Veterinary Medical Association.